We have experience working with both gas and electric furnaces.
Would you know the signs that you need furnace maintenance if something wasn't working properly? Many homeowners rely on their furnaces for heating during the winter months, but they don't always recognize the warning signs that something needs to be fixed. Just like other home heating and cooling equipment, a furnace needs routine maintenance and should receive special attention when it isn't working properly.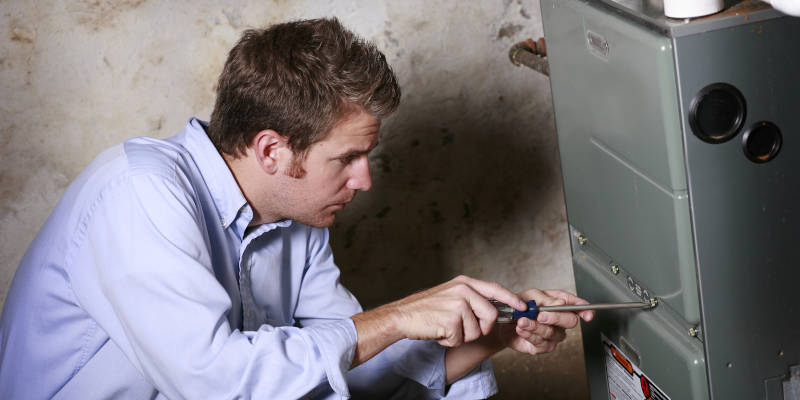 Homeowners in Cornelius, North Carolina will often call about furnace maintenance when they notice these problems:
Pilot Light Problems – If the pilot light on your furnace is discolored or difficult to light, you need to call to have a technician address a furnace maintenance issue.
Indoor Air Quality Issues – Another indicator that furnace maintenance is necessary is if you notice strange smells coming from the furnace or the indoor air quality of your home is poor.
Poor Heating Output – If you notice that your home isn't heating very well even when the furnace is running, you should call for furnace maintenance solutions.
At Hodge Heating and Air Conditioning of Lake Norman Inc., we have experience working with both gas and electric furnaces. Whether you need new furnace installation or want to make sure your furnace is working properly in preparation for the winter season, you can rely on us to provide high-quality service and complete customer care when we arrive at your home.
If you have questions about furnace maintenance or need to schedule service for your home heating and cooling systems, contact us today. You'll quickly see why we are the preferred HVAC company in the Lake Norman area. We are standing by to help you!
FAQs About Furnace Maintenance
The truth is that a lot of homeowners neglect regular furnace maintenance, opting to call professionals only when they need repairs. This is because they are not well informed about how important it is to maintain their furnaces on a regular basis. We want such information to be readily accessible to you, so we have included the answers to some of our frequently asked questions below. If you have other questions for us, give us a call or send us a message through our website.
How often do I need to schedule furnace maintenance?
You should call us for furnace maintenance at least once a year to make sure everything is in good shape. We recommend scheduling an appointment in the fall so your furnace will be ready to heat your home during the winter.
What does furnace maintenance involve?
We'll maintain your furnace by inspecting it for issues, lubricating moving parts, and cleaning or replacing the filter as needed.
What kinds of problems can furnace maintenance help to prevent?
When you make the effort to maintain your furnace, you can prevent it from failing prematurely or functioning inefficiently. In other words, you'll be able to save money on your utility bills and repair or replacement costs.
What sets you apart from other HVAC companies?
Any HVAC company can come to you and say that they are licensed and experienced, but it's the people behind the company who make the biggest difference. Our technicians are professional, prompt, and honest, so you can rely on us for furnace maintenance.