We can diagnose and resolve furnace problems quickly and efficiently.
Dealing with furnace problems is never a fun experience, but it's something most homeowners will have to face at some point. Furnace issues can manifest themselves in a number of ways, from strange sounds to unpleasant odors or weak airflow and cold air coming through the vents.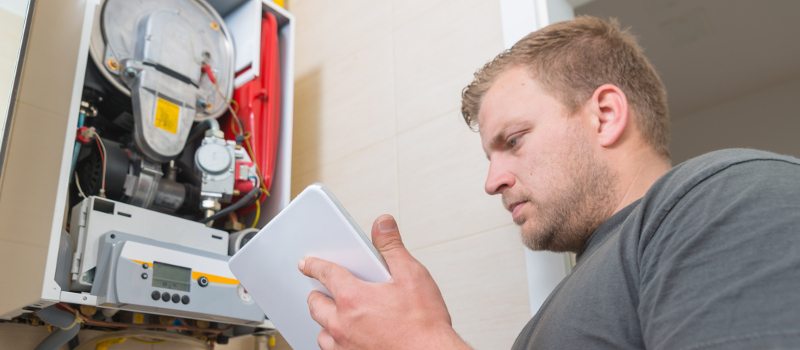 If the clanking and whizzing noises coming from your furnace are creating cause for concern, there is no better place to turn than to us at Hodge Heating & Air Conditioning of Lake Norman. Our NCI-trained technicians are skilled and experienced at identifying furnace problems and providing expert solutions to get your heating equipment back on track in Cornelius, North Carolina. We can work on furnaces from many of the top brands in the HVAC industry, diagnosing and repairing problems quickly and efficiently. No matter what type of issue you're experiencing with your heating system, our team stands behind the work we do with a 100% satisfaction guarantee.
When you rely on a furnace for heating during the year, it's important to complete routine maintenance and keep your equipment working its best. If something goes wrong, however, identifying the furnace problems on your own may pose a challenge. Poking around in your furnace is dangerous and could lead to more significant problems. Whether you have tried identifying the source of concern on your own or you simply need a professional to take a look, you'll find our team at Hodge Heating & Air Conditioning prepared to assist you.
We offer around-the-clock heating services for our customers in Cornelius, and we can diagnose and resolve furnace problems quickly and efficiently. We know that you rely on your heating equipment to remain safe and comfortable in your home, and we promise to help you achieve these goals! If you are frustrated with intermittent heating or you can't get your furnace to work at all, the best thing to do is place your call to us and you'll find us ready to assist you any time of day or night. You don't need to worry when your heater experiences an issue at the worst possible time. We'll be there to assist whenever you need help.
Our company has been serving customers in the area for nearly two decades, and we are dedicated to providing the best possible service to each of our clients. We were locally voted #1 in customer satisfaction, showing our commitment to the needs of our valued customers.
Once you've made our team at Hodge Heating & Air Conditioning of Lake Norman your HVAC contractors of choice, you will never need to go anywhere else when you need to resolve furnace problems or air conditioning concerns. In addition to providing a wide range of heating repair services, our technicians are also available to take care of routine maintenance, heating installation, air conditioning repair and maintenance, air purification, and more. If you're having a problem that relates to the HVAC system in your home in any capacity, we can assist. Reach out to us today to schedule your service appointment.
---
At Hodge Heating & Air Conditioning of Lake Norman, we can help solve furnace problems in Cornelius, Lake Norman, Davidson, Huntersville, and Mooresville, North Carolina.