Having your air conditioning system fail during the hot summer months in the Cornelius, North Carolina area is no fun, with the humid, sweltering weather this season. By performing regular air conditioning maintenance, you can prevent unexpected breakdowns and failures of your cooling system to avoid a big inconvenience.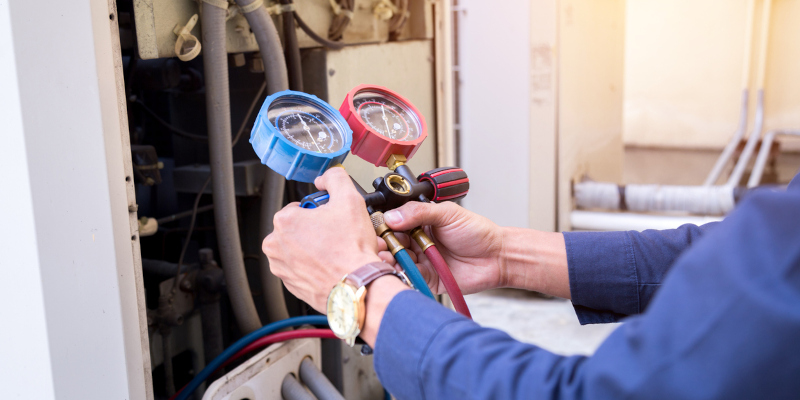 Air conditioning maintenance is easily performed by an experienced professional from our team at Hodge Heating & Air Conditioning of Lake Norman Inc. Our talented staff is ready to handle all of your air conditioning maintenance needs. We can do all of the following steps during regular maintenance:
• Ensure filters are not clogged and in good working order (you should replace these regularly!)
• Clean and straighten air conditioner coils and fins
• Check condensate drains for proper functioning
• Check refrigerant levels
• Test for leaks
• Measure the airflow and pressure across the coils
• Inspect all electrical components
• Lubricate the system and inspect belts
• Test the accuracy of the thermostat
If anything is amiss with your air conditioning system during our routine maintenance checks, we are equipped to provide quick repair and remedy any issues. If, for some reason, your system is beyond repair, we can present you with options for replacement.
If you are looking for the best team for your air conditioning maintenance, look no further. Our team is professional and prompt and pays close attention to detail, and our entire team receives continuous training on the latest products and new technology in the industry. We know the importance of keeping your air conditioning system functioning well to keep your family safe and cool all summer long.
Give us a call today to inquire about our air conditioning maintenance services. We will take excellent care of you and your home, with 100% guaranteed customer satisfaction. We look forward to working with you to keep your system functioning optimally!