Our experts are ready to take care of the HVAC services for your home!
Whether you realize it or not, most of us rely heavily on our HVAC system for comfort in our homes throughout the year. During the sweltering summer or the frigid winter, we use our HVAC to keep our homes at a comfortable and even temperature. Here in the area of Davidson, North Carolina, you rely on competent, quality HVAC services to ensure that your heating and cooling systems are always up and running when you need them. If you have been looking for HVAC services in the area, then you need our team here at Hodge Heating & Air Conditioning of Lake Norman Inc.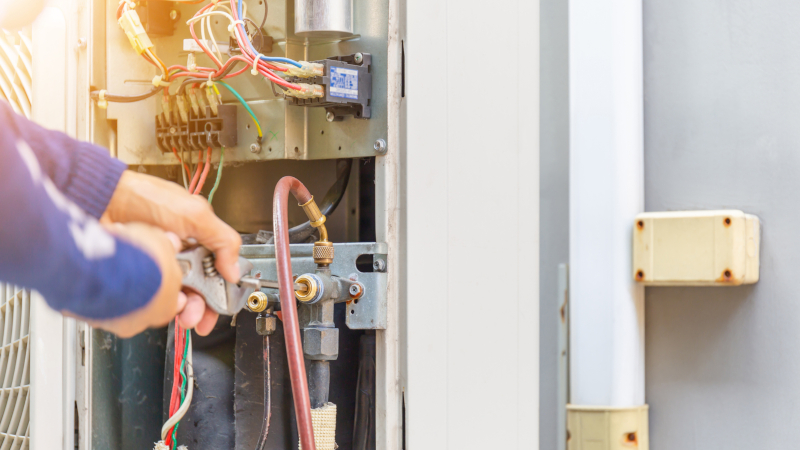 We offer a variety of services to help you with your HVAC systems, including things like:
Maintenance- Having your HVAC system running so consistently throughout the year means that you will need maintenance to ensure efficiency. Maintenance calls are a great idea for your HVAC system at any age and can be a great way to extend the lifespan of your system.
Repairs- We have years of experience working with HVAC systems. This enables us to quickly find and repair any issues you might be having. Furthermore, we can look for signs that trouble might be up ahead, allowing you to get in front of the issue before it is more costly to take care of.
Installation- Whether you have a new build or are in need of a new HVAC system, our team of experts can get your installation completed in a timely fashion. Rely on our experience to ensure that the job is done right the first time!
If you have questions about the HVAC services that are available to you, please give us a call today to learn more.
---
At Hodge Heating & Air Conditioning of Lake Norman, we offer HVAC services in Cornelius, Lake Norman, Davidson, Huntersville, and Mooresville, North Carolina.
Similar Services We Offer: