According to the Environmental Protection Agency, the air quality indoors can be as much as five times more polluted than outdoor air due to the lack of circulation and air exchange. Fumes and off-gassing from household items and a lack of indoor ventilation contribute to worsening indoor air quality that can be stuffy at best and cause health issues at worst. Air purification is available to improve your indoor air quality and reduce health risks associated with reduced air quality in your home.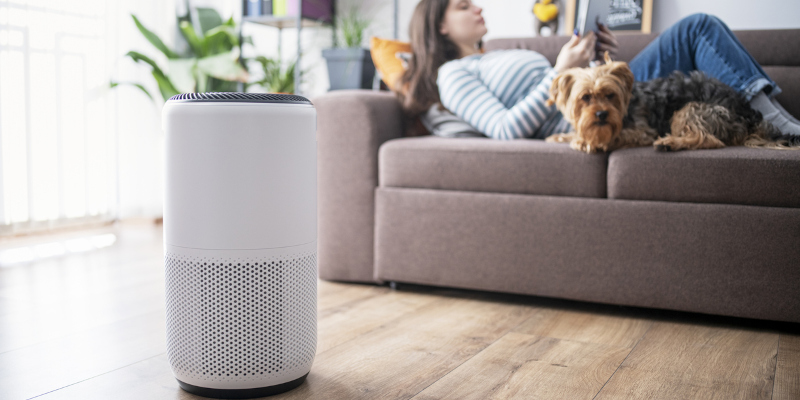 Air purification systems circulate the air by running your indoor air through a specialized filter system to remove air contaminants and pollutants and emitting clean air for your indoor space. Air purification systems carry many benefits, such as:
• Reducing asthma symptoms by removing pollen, pet dander, and dust mites
• Removing chemicals from the air, such as fumes from cleaning products and harmful gasses
• Reducing unpleasant smells in your home from cooking and other sources of odors
• Reducing the number of circulating airborne germs that cause illness
• Improving sleep quality
While these are some of the benefits of air purification systems, they are not the only ones. Because air purifiers improve air quality so much, your home will be a safer, more pleasant environment for all occupants.
At Hodge Heating & Air Conditioning of Lake Norman Inc., we specialize in air purification. We know the importance of maintaining excellent air quality in your home, and we carry the best products in the industry so we can help you improve your indoor air quality in the best way possible. Our talented staff is ready to handle all of your air purification needs, and with our prompt, efficient, professional service, you will be so glad you chose us. Give us a call today to discuss your needs so that we can get the best system for you. Your satisfaction is 100% guaranteed, and we look forward to making your home a safer place for you and your family.