Air conditioners don't last forever, and when yours needs to be replaced, you want to be sure it's done correctly. Of course, AC installation should be done by a professional, but this guide will give you an idea of what goes into the process. Many homes have air conditioners that are between 10 and 30 years old, and a new AC installation ushers homeowners into the modern era.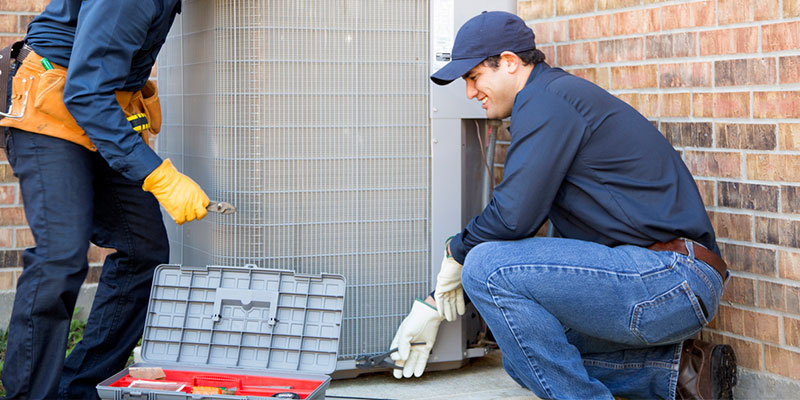 The first thing to consider is the location. If you don't want your AC unit to stay where it is, you need to choose a new spot. Your installers can help based on their experience and state and manufacturer regulations. Keep in mind some moves may also require new or additional ducting. Once you and your installer agree on a location for the new unit, the installer will finalize the bid and give you a date and time window for your AC installation.
On the day of your new AC installation, the installer will arrive at your home and prepare for the job. They will put tools and equipment in place and lay down any necessary floor protection. For safety purposes, the crew will also turn off the electricity and gas supply to the HVAC system.
The old unit will be disconnected and removed after venting the refrigerant into the recovery machine. They installer will prepare the location, including adding a pad or building up the area with gravel. The old evaporator coil will be removed and replaced, along with the refrigerant lines. Finally, they will place the new unit and reattach it to the lines and wires. They'll give the unit a test run, and you're well on your way to enjoying a cooler summer!