Here at Hodge Heating & Air Conditioning of Lake Norman, we want to help you and your family stay warm this winter. We've helped with hundreds of furnace emergencies over the years, so we know from experience that it's never fun to have to go without heat when you need it. Unfortunately, in many cases, people don't know that their furnace is malfunctioning until it's too late. To help you avoid costly repairs and long, cold nights, we at Hodge Heating & Air Conditioning of Lake Norman have put together a list of common furnace problems and what to do about them.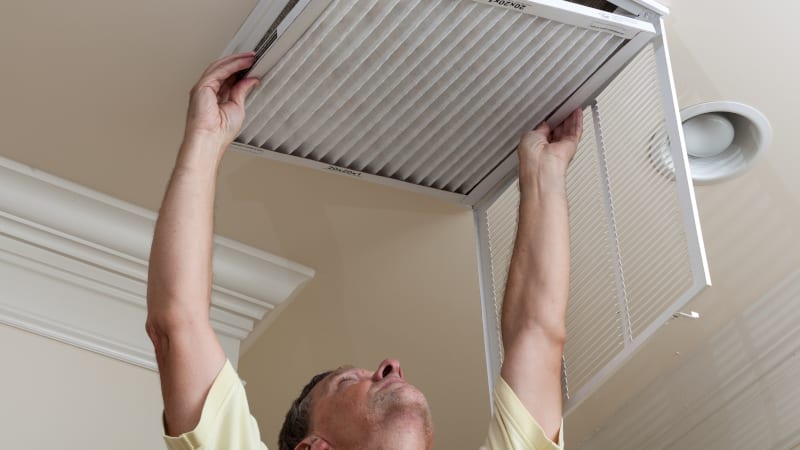 Cracked Heat Exchanger- The most common site of furnace trouble is in the heat exchanger, which can crack over time. This problem can be avoided with regular maintenance from heating professionals.
Dirty Air Filters- Another frequent cause of furnace problems is dirty air filters. Your filters collect dust and other debris over time, and need to be regularly exchanged for clean ones. Leaving dirty filters in your vents forces your furnace to work harder to circulate air through your home, leading to, at best, higher energy bills, or, at worst, extended damage to the limit switch. Experts recommend changing your filters every three months, or every two months if you have pets.
Faulty Thermostat- If you suspect you have furnace problems because raising the thermostat temperature doesn't do anything, don't panic just yet. It could be that your thermostat can't communicate with the rest of your system–a problem that, for many models, can be fixed by simply changing the batteries. If new batteries don't fix it, then you can call our team at Hodge Heating & Air Conditioning of Lake Norman for a more complete assessment.